Building Roads, Crafting Success!
Our Team Ethos and History
Our Team Culture and Values
At our core, we prioritise the well-being of our clients by upholding the values of quality, safety, sustainability, and inclusivity in everything we do. These principles guide our operating model, and we are committed to ensuring that our clients feel confident and supported in all aspects of our partnership. We operate with Desire Continuous Unyielding Persistent Effort.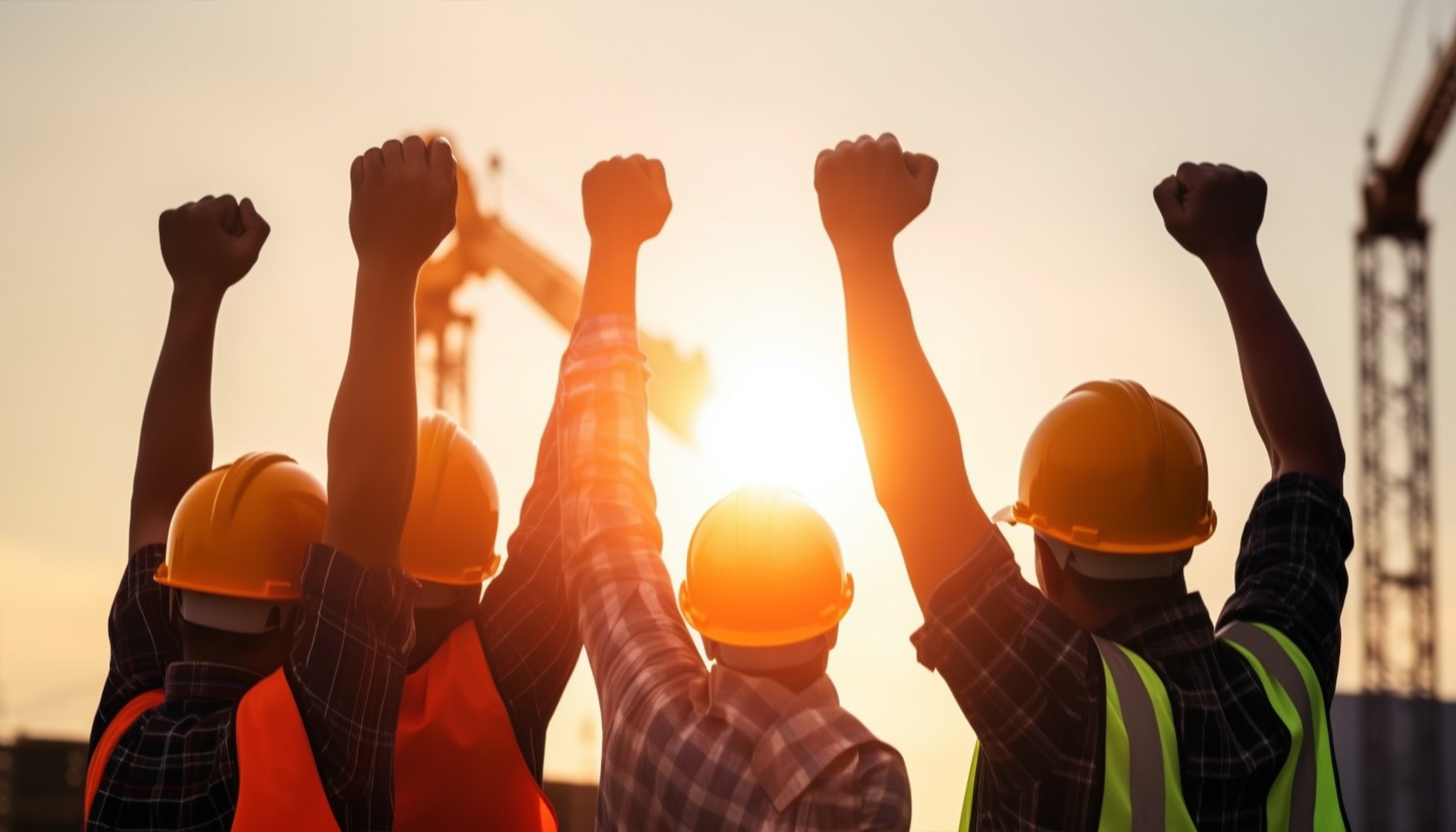 In 2008, Johannes Mogola set out on a mission to make a difference in the community by improving the quality, reliability, and safety of roads. He was then joined by a team of passionate road maintenance experts at VEA Road Maintenance and Civils who share his vision and unwavering commitment. The need for reliable access to roads was so dire and urgent that our work was more than just a job – it was a calling.
At the start, VEA Roads served only a handful of clients, but our dedication and excellence soon caught the attention of many more clients.
Today, our team has grown exponentially, and have completed road maintenance contracts worth over R 4 Billion. This growth not only reflects our success, but it also speaks to the team's ability to create meaningful opportunities for others. We have directly employed over 2000 individuals and empowered more than 600 SMME's and EME's.
We take pride in knowing that our success is not just about our business, but it is also about our commitment to our people and communities. We are proud to say that our relentless pursuit of excellence has created a brighter future not only for our business but for all those who partner with us.

The Road to Success Starts Here
Where Quality Meets Excellence

We are not just committed to excellence we are obsessed with quality and our long term client relationships are a testament to our consistent quality service delivery. Our teams are extremely passionate and are continuously looking for ways to enhance service delivery and exceed customer expectations. Our passion combined with our client partners loyalty fuel us to always outperform.
Inclusivity First

At VEA, we believe in uplifting individuals and communities to create a brighter future for our country. As a proud Level 1 BBBEE contributor with 51% black ownership, we are dedicated to bringing positive change through empowering initiatives. Our pledge to achieve our employment equity objectives is fueled by our genuine commitment to fostering an inclusive work environment where everyone has the chance to thrive and succeed.
Prioritising Safety, Every Step of the Way

At VEA Road Maintenance and Civils, we understand that the safety and wellbeing of our Employees, Clients, and all those affected by our services and activities are of the utmost importance. We empathetically prioritise health, safety, and productivity, and consistently work with our Occupational Health and Safety consultants to create a nurturing and secure work environment for everyone involved.
Creating a Sustainable Future

As a conscientious business, we are deeply committed to sustainability, and it forms an integral part of everything we do. Whether it is Safety, Inclusivity, Quality Production, or Stakeholder Relationships, our focus is always on ensuring sustainable development in all areas. Every project is carefully planned with a view towards benefiting the community and empowering them with the skills and resources they need to uphold the VEA legacy with pride.

At VEA, we prioritise meaningful connections and transparent communication with every single one of our Stakeholders. Our focus lies in nurturing relationships with four essential Stakeholder groups:
N

Our Clients, who entrust us with their needs and aspirations

N

Our Dedicated Employees, who drive our mission forward

N

Our Trusted Investment Community, who supports us in achieving our goals

N

Government and Regulators, who guide our actions towards a brighter future.
At our organisation, we hold the utmost regard and gratitude for all our valued stakeholders. It is our ongoing ambition to foster empathic and inclusive interactions with all members.